Expert car and
motorbike servicing
in Ashford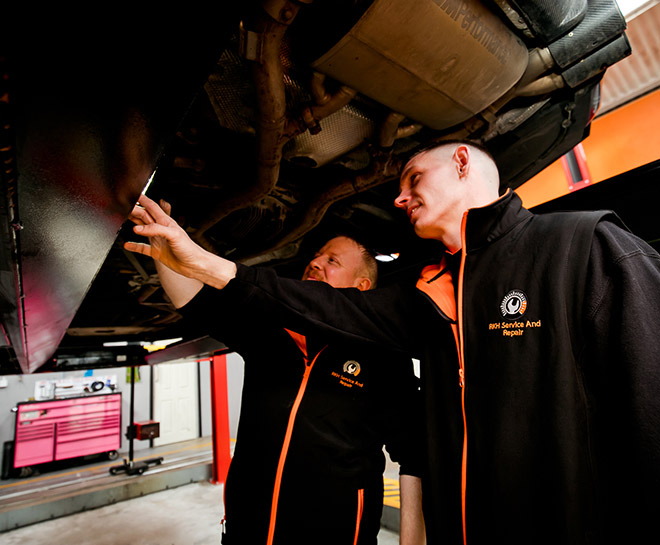 Our team of professional mechanics are ready to service your car or motorbike in Ashford. We have the skills, experience, and expertise to make sure that your vehicle is safe and operating efficiently. Your car or motorbike will receive a thorough assessment from a member of our team, and we will discuss our findings with you in clear terms, making sure you have a full understanding of your vehicle's condition. An excellent car or motorbike service doesn't have to cost the earth – we provide expert servicing that beats main dealers on quality, customer experience, and value. Call 01233 877797 or email admin@rkhserviceandrepair.co.uk to arrange your car or motorbike service in Ashford, Kent.
What makes professional
car and motorbike servicing
so important?
Reliability
Regularly servicing your vehicle is key if you want it to remain in top working condition, providing an opportunity to identify and address issues before they develop into larger problems. Taking a proactive approach to maintenance can catch issues early and spare you the inconvenience and financial cost of breakdowns.
Efficiency
Servicing a vehicle is a lot quicker when carried out by someone who knows exactly what they're looking for. As experienced professionals, our team will assess your vehicle efficiently without compromising on quality or attention to detail. By quickly identifying potential issues and recommending effective repair solutions, we save our customers time and hassle.
Safety
Servicing your car or motorbike on a regular basis is the best way to make sure that your vehicle is safe for the road. Our team are trained to complete all their work thoroughly and to the highest possible standard, providing peace of mind that everything has been accounted for. We're serious about the safety of our customers and their passengers.
Quality
Professional servicing produces the high-quality results your vehicle deserves. Our mechanics use parts and equipment from reputable, reliable manufacturers to ensure that you receive the full benefit of their expertise. Customers can also protect their car's warranty by specifying OEM parts when booking their service.
Receive a
fast quote
Call 01233 877797 or email admin@rkhserviceandrepair.co.uk to receive a fast quote for car or motorbike servicing in Ashford. A member of our team will respond as soon as possible within working hours, making sure your vehicle receives the attention it deserves.
What makes RKH Service And Repair
the right choice for
car and motorbike servicing in Ashford?
Excellent customer experience
Our friendly, approachable team are happy to answer any questions and will make sure that you feel welcome when you visit us. We even have a designated customer waiting area where you can stay whilst we work on your car or motorbike.
Competitive pricing
We do the right thing for our customers. Our car and motorbike services are priced fairly so that you receive excellent value for money and our team are trained to never upsell or push you towards additional services that your vehicle doesn't need.
Clear communication
We'll make sure that the findings of your car or motorbike service are explained clearly in layman's terms. At the end of your service, our team will provide easy to follow documentation that contains all the details you need so you can have complete confidence in our findings.
Thorough approach
We are car and motorbike servicing experts. All our work is completed to the highest standard by experienced mechanics who pay close attention to every detail. We've invested in our facilities, equipment, and staff to ensure that every vehicle receives the professional support it requires.
Knowledgeable team
Our team has more than 75 years' combined mechanical and electrical experience. We know exactly what we're looking for when we check your vehicle and will complete all our work as efficiently and effectively as possible. You won't find better car or motorbike servicing in Ashford.
Great availability
You'll be able to find a convenient booking that suits your requirements. The size of our garage combined with the extensive range of technology and equipment we have to hand ensures that we won't keep you waiting. Our team have the resources to service your car or motorbike without delay.
Where can I find a quality car service and MOT near me in Ashford?
We are based within the KPC Business Centre, Canterbury Road, Ashford, Kent, TN24 0BP. Our team is able to service cars, motorbikes, electric vehicles, and goods vehicles, making us the best choice for a wide range of customers throughout Ashford and the surrounding local areas.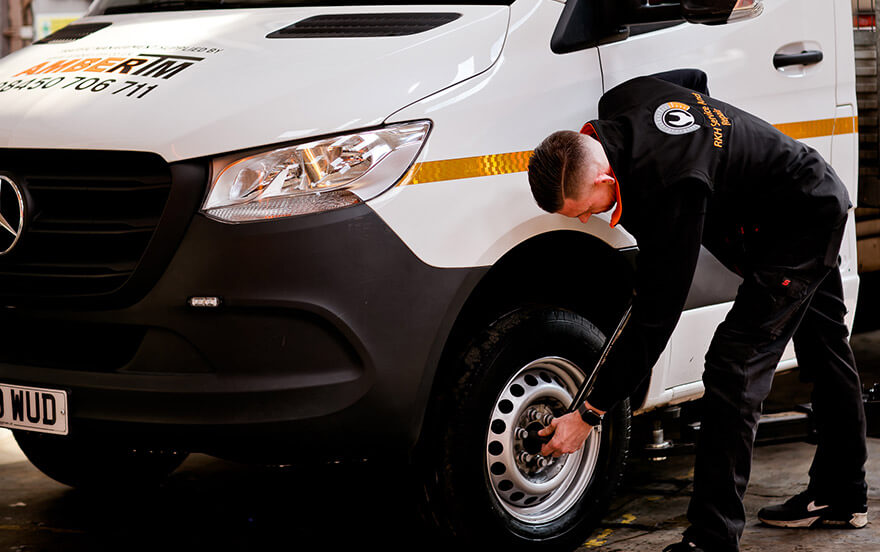 Fleet management
We're equipped to work on vehicles up to five tonnes, making us an excellent choice for companies in Ashford with a fleet of large goods vehicles that require professional maintenance and support. Our team can service and repair your fleet, as well as taking care of more specific requirements such as wheel alignment, air conditioning, diagnostics, and replacement tyres. If this service is of interest to you and your business, please call 01233 877797 or email admin@rkhserviceandrepair.co.uk for further details.
Wide-ranging vehicle
maintenance expertise
Our team is ready to help with all your vehicle maintenance needs, providing a number of specialist vehicle maintenance services that will ensure your car or motorbike continues to be well looked after beyond its service and MOT.
Contact
RKH Service And Repair
Call 01233 877797 or email admin@rkhserviceandrepair.co.uk to discuss our expert vehicle maintenance services and receive a fast quote. We'll provide the professional support that your car or motorbike needs.