Expert
car diagnostics
in Ashford, Kent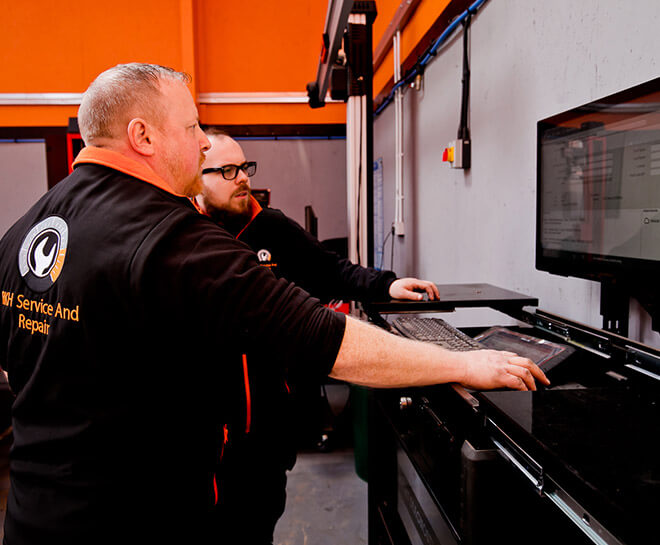 As professional mechanics and vehicle maintenance experts, we've invested in the latest car diagnostics equipment and technology so that we can provide high-quality diagnostics tests for customers in Ashford, Kent. Our team have the skills, knowledge, and expertise to quickly interpret your results and communicate them to you clearly. This eliminates confusion and ensures that, no matter the nature of your issue, you'll have a full understanding of any actions that need to be taken. Call 01233 877797 or email admin@rkhserviceandrepair.co.uk to arrange a car diagnostics test that beats main dealers for its quality, customer experience, and value.
What are the advantages of
a car diagnostics test?
A car diagnostics test isn't just a reactive measure – there are a number of advantages, whether your car is displaying an engine light beforehand or not. Investing in a test will allow owners of cars and electric vehicles to:
Identify the precise cause of any issues
A car diagnostics test can catch current and developing issues, providing precise information that a trained mechanic can use to implement the right solution.
Avoid a lengthy diagnostic process
By providing an efficient way to locate issues, a car diagnostics test will reduce the time spent looking for and fixing any problems. Speeding up the process also minimises the time your car spends in the garage.
Save money on repair costs
As a targeted measure, a diagnostics test will avoid the need for an unnecessary car service or repairs. A proactive approach can also identify issues before they develop into larger, potentially expensive problems.
Provide a detailed picture of your car's history
Diagnostics provide the fullest possible understanding of your vehicle and its history. If you're experiencing a difficult, hard to identify issue, this additional information could be exactly what your mechanic needs.
Receive a
fast quote
Call 01233 877797 or email admin@rkhserviceandrepair.co.uk to receive a fast quote for car diagnostics in Ashford, Kent. A member of our team will respond as soon as possible within working hours, making sure your vehicle receives the attention it deserves.
What makes RKH Service And Repair
the right choice for
car diagnostics in Ashford, Kent?
Excellent customer experience
We'll make sure you feel welcome when you visit us. Our friendly and approachable team will be happy to answer any questions whilst we're checking your vehicle. You can even stay in our designated waiting area where there are refreshment and toilet facilities to ensure you're comfortable.
Competitive pricing
Your car diagnostics test will provide excellent value for money. We make sure we're doing the right thing for our customers by pricing our services competitively, without sacrificing quality. Our team know not to recommend additional work unless your diagnostics test reveals it's completely necessary.
Clear communication
We'll provide a clear explanation of your results. Each diagnostics test provides precise information that identifies issues with your vehicle – we'll make sure you have a complete, jargon-free understanding of our findings and will provide a full print out of your car's results.
Thorough approach
We've invested in high-quality diagnostics equipment from a range of manufacturers. This ensures you'll benefit from the most up-to-date and accurate technology, no matter the make and model of your car. Our thorough approach sets us apart for diagnostics tests in Ashford.
Knowledgeable team
Your car diagnostics test will be carried out by a mechanic with IMI-approved training. Our team understands how to interpret your car's results efficiently and will recommend an effective solution if required. We won't keep you waiting for the answers you require.
Great availability
By investing in our facilities, equipment, and staff, we've built up the resources and capacity to offer convenient bookings for our customers. If you're worried about a potential problem with your car or goods vehicle, we'll make sure that arranging a diagnostics test is simple and straightforward.
Where can I find a quality car diagnostics test near me in Ashford?
We are based in South Willesborough, Ashford – you'll find our garage within the KPC Business Centre, Canterbury Road, Ashford, Kent, TN24 0BP. As well as car diagnostic tests, our expert team provides a wide range of specialist maintenance services for cars, motorbikes, electric vehicles, and goods vehicles throughout Ashford, Kent, and its surrounding areas.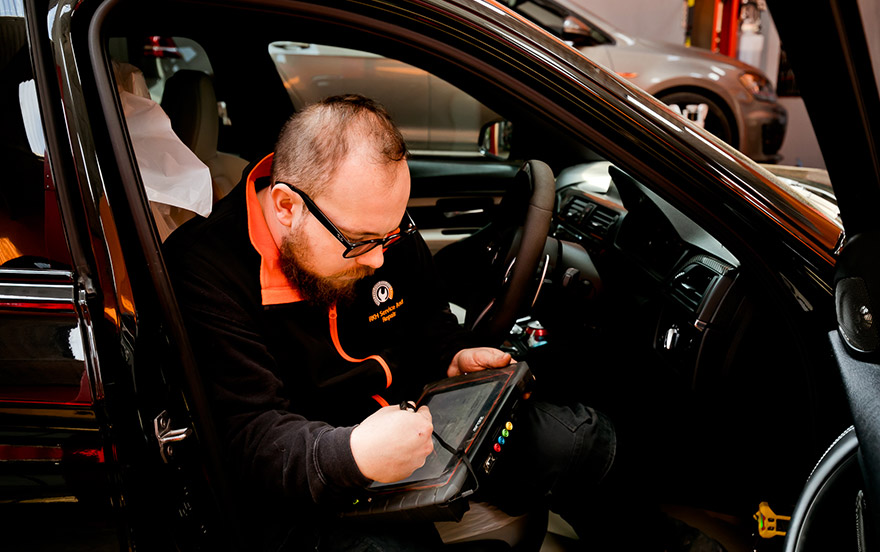 Fleet management
We're equipped to work on vehicles up to five tonnes, making us an excellent choice for companies in Ashford with a fleet of large goods vehicles that require professional maintenance and support. Our team can service and repair your fleet, as well as taking care of more specific requirements such as wheel alignment, air conditioning, diagnostics, and replacement tyres. If this service is of interest to you and your business, please call 01233 877797 or email admin@rkhserviceandrepair.co.uk for further details.
Wide-ranging vehicle
maintenance expertise
We can provide additional support after your car diagnostic test. As a team of experienced mechanics, we offer professional assistance for a wide range of issues and have worked extensively on local cars and motorbikes.
Contact
RKH Service And Repair
Call 01233 877797 or email admin@rkhserviceandrepair.co.uk to discuss our expert vehicle maintenance services and receive a fast quote. We'll provide the professional support that your car or motorbike needs.