Best value MOTs in Ashford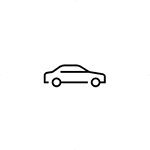 Book your MOT online or by calling 01233 877797 for just £45 at a quality MOT centre in Ashford, Kent.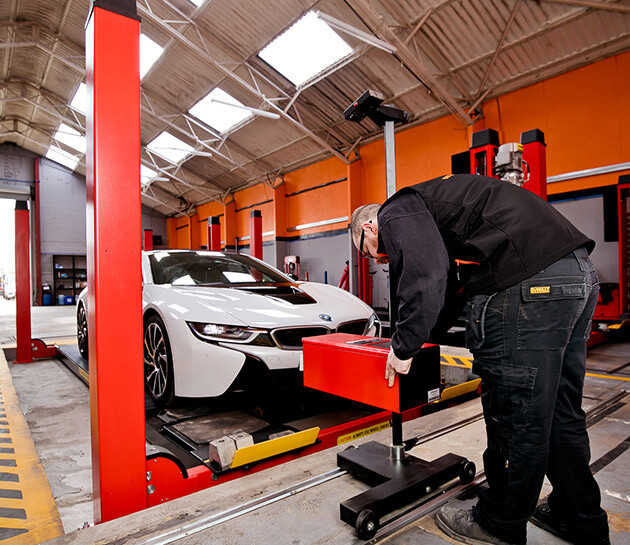 Our MOT inspections only cost £45, allowing you to benefit from our expertise and keep control of your maintenance costs when booking your MOT in Ashford. We've invested in state-of-the art facilities, equipment, and qualified staff to ensure that every inspection can be completed efficiently and to the highest possible standard. We conduct MOTs every hour, making it easy for our customers to find an available booking that suits their requirements.
Whether you book online or by calling 01233 877797, you won't find MOT garages offering better value, higher quality inspections in Ashford, Kent.
Why is an MOT inspection important?
If your car is more than three years old, it is legally required to have an annual MOT inspection to check that it meets road safety and environmental standards. An MOT doesn't check the condition of your engine, clutch, or gearbox but it does cover a wide range of other important components, including your brakes, tyres, and lights. As a result, electric vehicles still require an MOT every year. At RKH Service And Repair, our car MOTs cost £45, delivering exceptional value and ensuring that this legal requirement doesn't become a financial burden.
MOT experts in Ashford
 Our team of experienced mechanics are qualified to carry out class 1,2,4, and 7 MOTs. This means that we can provide MOTs for a wide range of vehicles, including cars, motorbikes, goods vehicles with a maximum weight of 3,500kg, and motorhomes with a maximum weight of 5,000kg. We also provide many other specialist mechanical services, including vehicle servicing, ensuring we can always meet our customers' mechanical needs if required. No matter the issue, our professional mechanics will be ready to help.
Book your MOT at a quality MOT centre in Ashford, Kent, online or by calling 01233 877797 for just £45.
Book your MOT in Ashford for just £45
Book your MOT online or by calling 01233 877797. Our expert mechanics will make sure your car receives the attention it deserves.
What makes RKH Service And
Repair the right choice for your
MOT in Ashford?
Excellent customer experience
All our customers are welcome to stay and watch their car's MOT from our designated waiting area, where refreshment and toilet facilities will ensure you're comfortable. Our friendly, approachable team will also be happy to answer any questions.
Competitive pricing
Our car MOTs cost £45, so you know you're receiving excellent value for money. This is the best price we can sustainably offer, ensuring that we never need to upsell or push our customers towards additional services. Put simply, you'll receive a quality MOT for an unbeatable price.
Clear communication
Our team understand that MOTs and other mechanical services can seem complicated. We'll clearly communicate the outcome of your inspection in layman's terms, making sure that you understand if we've found any faults and providing all the documentation you need.
Thorough approach
Your car's MOT will be carried out to the highest standard, ensuring that there is no compromise on quality despite the affordable price we charge. We thoroughly check each assessable component and approach each test with the ultimate goal to pass the inspection, just like we were trained to do.
Knowledgeable team
We have four members of staff that are trained to carry out MOT inspections, including one designated tester who specialises in completing each MOT as efficiently and effectively as possible. With more than 75 years' combined experience in our team, we always have the necessary skills on hand.
Great availability
We've invested in our garage's facilities and equipment to ensure that we can always carry out high-quality MOT inspections. With four qualified MOT testers, we have the resources to conduct an inspection every hour and offer convenient bookings for our customers.
Where are we based? – reaching your Ashford MOT centre
Our garage and MOT centre is located a short five-minute drive away from Ashford town centre in South Willesborough. Alternatively, if you're travelling via the M20, exit at Junction 10 and you'll also be able to reach us within five minutes. If you'd like to find precise directions based on your location, our address is KPC Business Centre, Canterbury Road, Ashford, Kent, TN24 0BP.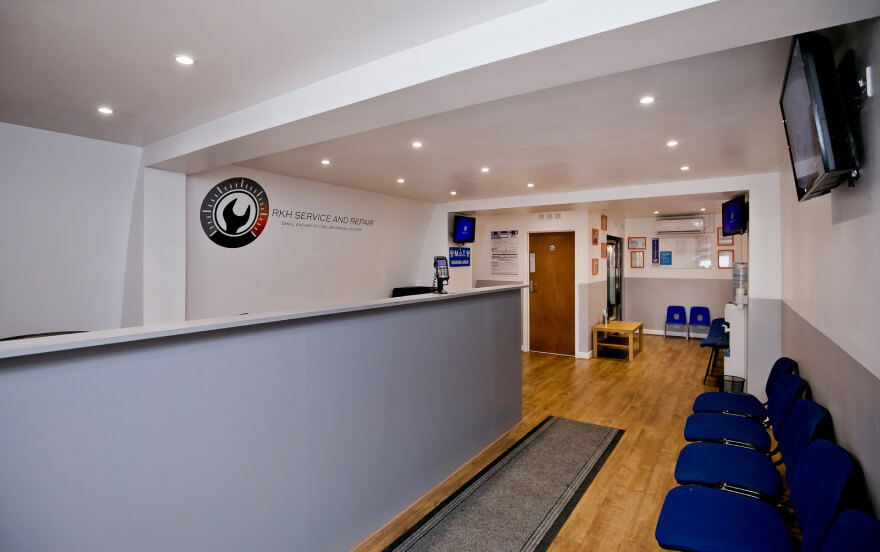 What can I do during my MOT in Ashford?
If you're wondering 'what is near me during my car service and MOT?', you'll be relieved to find that there are several shopping facilities close to our Ashford garage. Ashford Designer Outlet and Ashford Retail Park are both located within a one-mile radius, giving our customers plenty of opportunities to hunt for a bargain whilst we're working on their vehicles. However, if you'd prefer to take it easy, you'll find that all our customers are welcome to stay within our designated waiting area. You can even watch the inspection take place via our viewing screen if this would be of interest.
Wide-ranging vehicle
maintenance expertise
We aren't just one of the best MOT garages in Ashford, Kent – our team provides a wide range of other vehicle maintenance services that ensure you can always access professional support for your car or motorbike.
Contact
RKH Service And Repair
Call 01233 877797 or email admin@rkhserviceandrepair.co.uk to discuss our expert vehicle maintenance services and receive a fast quote. We'll provide the professional support that your car or motorbike needs.